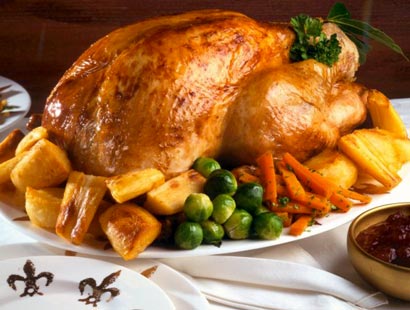 Is it just me or has it all gone a little bit crazy with years' crop of Christmas ads? The Governor of the Bank of England has claimed that the UK economy is finally in recovery - I wonder if that is based on GDP predictions, export levels or the massive scale of spend by retailers on their Christmas marketing campaigns.
The Superbowl is not only the biggest sporting event but also the most watched TV event of the year in America. Clients spend millions of dollars trying to outdo each other with their Superbowl ad. Hints are dropped in trade press and on social media as to the content, teasers are made and put on Youtube. On the night itself the twittershpere is buzzing with people commenting on the ads and trade press the next day analyses the "winners and losers".
Until now, I've looked at this advertising feeding frenzy partly intrigued, partly mystified and partly horrified by the whole thing. Imagine my horror this year when I realised we were turning Christmas into a very British version of the Superbowl advertising environment. Gone are the days when department stores were happy to spend 30 secs saying "we have lots of different gifts" whilst supermarkets took the time to reassure you that they sold turkey, vegetables and brandy butter. This year sees a plethora of feature length ads with movie stars, big name directors and specially recorded soundtracks (that will no doubt be racing up the Christmas chart).
John Lewis started it all a couple of years ago and it's no surprise to see them at it again with their epic Rabbit and Bear animation but now the world and his brother have joined in. Boots and Morrisons both have 60second commercials whilst Tesco have a 90sec Rod Stewart scored effort, Boots up the ante further by having a whopping 120 sec effort featuring Rosie Huntington-Whiteley and Helenah Bonham-Carter whilst Sainsbury's have waded in with Oscar winning director Kevin MacDonald's 3 min 30sec effort, an ad that is longer than many of the ad breaks it might have been prudent to place it in.
At no point in many of these ads do we see any of the products they're trying to sell with John Lewis, Tesco and Sainsbury's in particular trying to suggest that they are intrinsic parts of the "spirit of Christmas". Not everyone is going for a spirit of Christmas strategy though as Morrisons ad, although only a minute long is all about product. My personal favourite is Waitrose 30sec ad that says "we sell turkeys" with some footage of the turkeys alive through the year before being served up roasted on a tray. It is at once hilarious and horrifying in equal measure (I was in hysterics while my pescetarian wife was outraged).
What is perhaps most interesting about these campaigns is the clear acceptance and understanding of these brands about the power non-traditional spot campaigns. With ads this long there is no way they are planning to buy the same level of ratings they would have done with their 30 sec "get your turkey here ad" hence the need for "teaser trailers" and iconic ad breaks (John Lewis reportedly spent £400k for one spot in the centre break of X-Factor to premier their ad) to build momentum and interest in the campaign. Careful attention will be paid to Twitter to check that people are talking about the ad in the right way, the view count on YouTube will be monitored as will the comments to get some sense of impacts beyond the TV delivery. It's an interesting change of tack and this is just the start as I am sure next year you will have more brands doing bigger, better glossier campaigns with longer build up times and heavily invested social media accompaniment.
Which of these advertising strategies pays off best is yet to be seen and I will be fascinated to see the reports in the new year as to how these campaigns performed. In the meantime let's take a minute away from all of this seduction, remember what the real spirit of Christmas is and donate something to the Philippines which you can do here
http://dec.org.uk/